 What I liked most:
"I loved Girl Code because everyone had the chance to voice their opinions. I loved everyone's self-positivity and self-love."
What I liked most: 
"I liked that things we discussed were relevant not just for our present but for our future also."
What I liked most:
"I loved the discussions that we had because no one was judgmental and everybody respected each other's opinions."
What I liked most:
"The guest speakers were inspiring and I was able to connect with them if needed."
Successful women unite to offer empowering messages to girls in Maryland
Jacquelyn Chin
Change the lives of other people
Dance to "Hotline Bling" with Drake
Start a non-profit for the homeless
 My thoughts about Girl Code:
Girl Code was our baby, and we brought it through the rocky stages of adolescence to full-fledged adulthood. Hearing the responses from the girls, listening to their testimonies, and knowing that I was even a part of this was stunning. Through the whole process, I felt that Girl Code and ICCI were where I was supposed to be; I loved every second. I'm so happy that I was given the opportunity to bring the community together, generate dynamic discussion, and provide potential solutions to the conflicts that young girls are facing every day of their lives. I wouldn't trade this experience for the world.
Marianne Orunja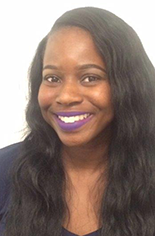 3 items on my bucket list:
 Travel the world
Go to a Kid Cudi concert
Swim with dolphins
My thoughts about Girl Code:
Girl Code was such an amazing event to plan. I truly enjoyed spending my time with Jacquelyn and Ms. Emily putting Girl Code together knowing that it would benefit young girls. I ended up learning a lot during this process about self-esteem, empowering women, and so much more. Despite the fact that we were separated for a couple of months, everything fell into place the day of the event. We got so much help from our volunteers, our guest speakers were phenomenal, and we all efficiently worked together to make it the best event it could possibly be. The topics we discussed were relevant to the girls and there was so much participation throughout the day. The girls definitely got to speak their mind and enjoy themselves. The event was a complete success and it was truly an honor to be a part of it.